For me, winter is the most magical time of the year. That's why, when Glenn contacted me about his upcoming wedding to Veronica in Lake Louise, I was ecstatic!
This wedding was their legal wedding here in Canada, but in Albania, there was to be a bigger celebration that could involve more family – Hence the red dress!
Before the ceremony, we did a few fun group photos in the new wing of the Chateau Lake Louise.
The nearly-newly-weds…
…guys…
..and girls!
The wedding itself was held in the Fairview room of the Chateau Lake Louise. Lots of people attended from overseas via Skype!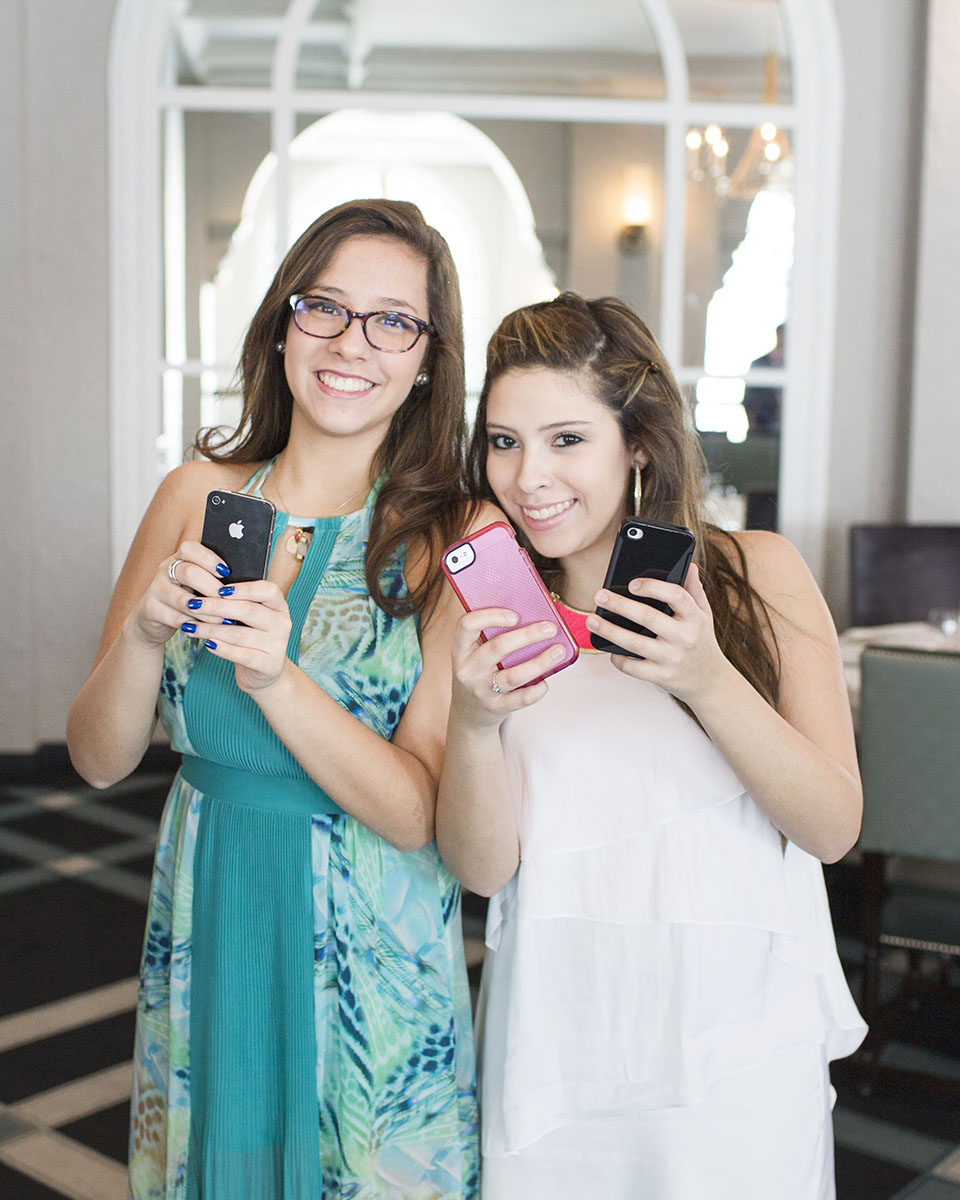 Veronica and Glenn had very heartfelt vows, and I'm very sure everyone was touched.
As you'd expect, the mood was as bright as the light coming through the huge windows!
When the ceremony was over, there was a champagne toast, very fitting for the arches and chandeliers of the Chateau.
Then we bundled up and went outside into the snow. This is undoubtedly my favorite part of a winter wedding in the mountains!
Even though Mt. Victoria was socked in with clouds, Lake Louise is still very recognizable as a winter wonderland. I really love that Veronica wore an unconventional red wedding dress! As you can see with the above photo, white can get lost in the snow, but red? Not a chance!
There's no way the cold of this winter day could dampen anyone's spirits.
…Even though there were some blooper moments!
The Chateau Lake Louise has multiple restaurants, and they know how to do good food! Everyone was seated around a single long table, and that gave me an idea for a group photo for all that attended.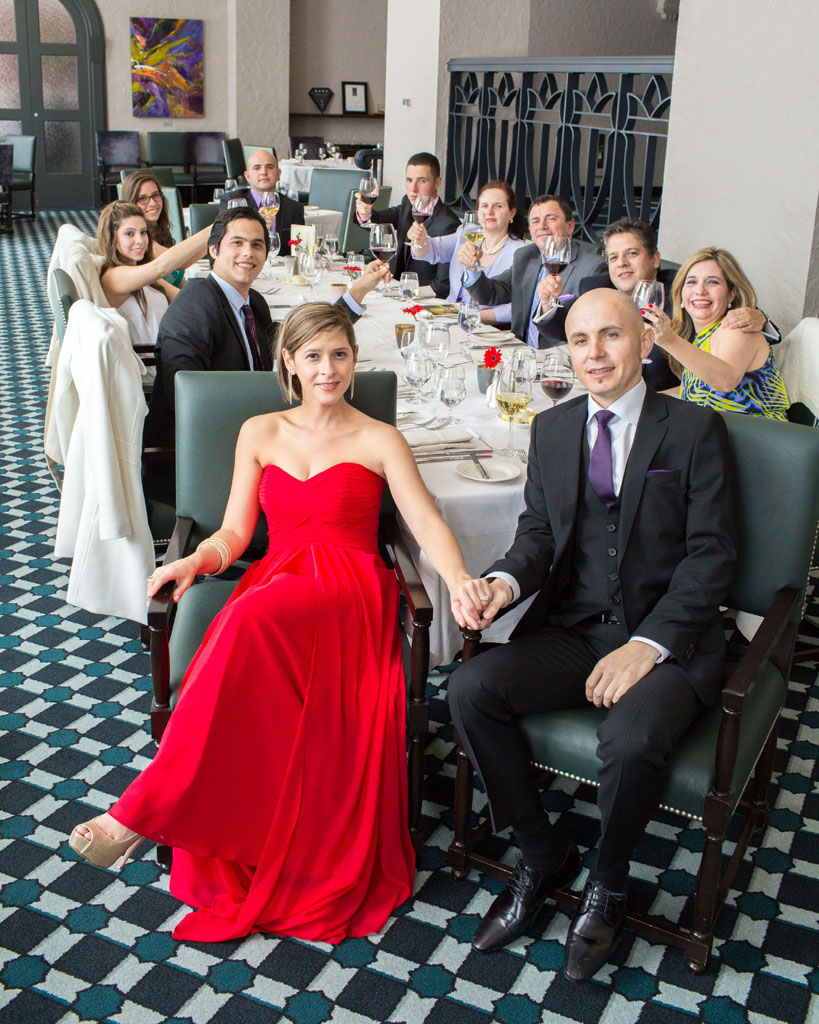 This was a gorgeous winter wedding, and I look forward to having more weddings in Lake Louise! It was a fantastic place and each and every one of us created treasured memories – I'm honoured to have been part of Victoria and Glenn's big day.